Guides for International Buyers #2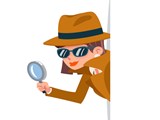 "This is the 2nd in a series of guides to help overseas buyers navigate the property market in Spain. This one looks at how we go about locating the right properties to shortlist."
This is the 2nd in a series of guides to help overseas buyers navigate the property market in Spain. The first guide covered the super-important issue of getting the right location for the buyer's criteria. Read it here. This one looks at what we do next, what we look for as we go about finding exactly the right properties in the chosen locations which will be shortlisted for viewings.  Once we've had the in-depth discussions about potential locations and we know where we will be focusing the search, we move on to the next step in the process of finding the properties that most closely match the specific criteria. This is when the legwork starts. 
No two searches are the same, every client has requirements that are special to them. We might be searching in just one location or comparing several over a big area. We might be on the coasts or in the country. We might be looking for apartments only or there may be some flexibility in the type of property and the budget. However, irrespective of the specific details of the brief, the process is always the same. We start by identifying all the properties in the locations being targeted and there are two routes we take to make sure we have covered the whole market. First, we target properties that are for sale privately. Se Vende signs are common in Spain and although the properties may also be listed with local estate agents sellers are more than happy to deal directly with a buying agent when we tell them they don't have to pay us a commission.  
We locate these sellers by talking to our extensive network of contacts built up over years, walking or driving the areas, browsing online portals for private sales and keeping our eyes and ears open. Some years ago I found a property in Seville by talking to a gardener sweeping leaves in the street outside and our clients did buy it! A recent shortlist for clients had four properties for viewing and three of the four were located in this way, no agent involved. Other properties might be 'under the radar', not openly for sale either privately or with agents but can be accessed by word of mouth.  I really enjoy this phase of a search and it's why we call ourselves property detectives. Of course, we also investigate what is listed with estate agents and we have built up solid relationships with a handful over many years; people we know and trust and who understand how we work and the value it brings to the transaction.  
Once we get to the stage of assessing properties, it's not just a question of a quick in and out. In advance of making an appointment to view internally we will make a careful review of the immediate environment. Are the neighbouring properties in good condition? Are there adjacent empty building plots nearby and if so, what are the planning regulations in that area? Might there be a negative impact if and when built on? Is there a school nearby which causes gridlock at drop-off and pick-up times, not to mention the noise. And I always switch off the car and sit with the windows open to check for any noise from nearby roads. As regards the specific property, we are checking for external condition, access and orientation. Nothing worse that not getting the winter sun. And finally, as we start to compile the schedule for viewings, we will ask the all-important question: is it legal? There is no point in viewing properties before ascertaining the legal status and you can't assume that just because it's been there for years that everything is fine. While most multi-unit developments and individual properties in urban locations are in good legal order these days you can still get surprises. In rural areas it's almost the reverse, the majority will have a problem. Always better to know in advance and if there are legal issues, what can be done about them. 
We will only make an internal inspection once we're satisfied with these issues.  In the case of apartments and townhouses, apart from the condition of the property, we check on the privacy of terraces, proximity to communal swimming pools, tennis courts and play areas and any any communal parking areas. While it may suit buyers with young children to be right by these facilities it probably won't be acceptable for a buyer looking for peace and quiet. We'll ask if the community of owners functions well and who the administrators and president are so we can follow up with any additional enquiries. When we are assessing detached houses many of the same issues apply, e.g., not being overlooked or noisy amenities nearby.  A floodlit padel/tennis court right next door could be a disruption you're not prepared to live with. And in all cases, we need to be confident that future development in the area is not going to negatively impact an existing view. With the first inspections done, we start reporting back to our clients and as the weeks go by a shortlist is developed, ready for viewings.
Next time, I'll cover what happens once a property has been found. In the meantime, do take a look at a selection of Case Studies. In the mix are apartments, townhouses and detached villas and fincas, on the coasts and inland. 
© 2022 The Property Finders, International Property Search & Acquisition Services. All intellectual property in the design, images and text of this website are and will remain the property of The Property Finders. Any infringement of our rights will be pursued vigorously.
GDPR 2018 - We guarantee the personal data entered in the contact form will only be used for the purpose of replying to your enquiry and will not be shared with any other company, service or provider