Getting money out of China gets harder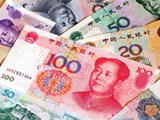 When the Golden Visa in Spain scheme was introduced in October 2013 a lot of people got very excited.
Real estate agents set up links with partners in China.
When the Golden Visa in Spain scheme was introduced in October 2013 a lot of people got very excited, anticipating a steady stream of property buyers from outside the E.U.  And the country they were most excited about was China.  The scheme allowed non E.U. citizens to gain residency in Spain by purchasing property with a minimum value of €500,000 and similar schemes were already operating in several other E.U. countries, e.g., the U.K. Ireland, Malta, Cyprus and Portugal, with some success.  Spain's was one of the most restrictive as it did not allow visa holders to access public health and education and there was a ten year wait for citizenship, as opposed to only six in Portugal.  Nevertheless, real estate agents set up links with partners in China, some even opening brand new offices with Chinese speakers to service the expected hoards and other invested considerable sums of money in travelling to exhibitions in Beijing and Shanghai.
In the event, the China surge was the non-event of 2014 and in the first 6 months of the scheme only 71 Chinese citizens entered the visa scheme while at the end of 2014 a total of just 490 non-EU citizens had purchased property to the value of the €500,000 minimum.   However, in addition to the perception that the Spanish scheme is a bit mean it seems that there are other factors contributing to the lack of buyers, not least of which is the difficulties potential buyers have in exporting currency from China.
Corruption and money laundering are endemic in China and the new Chinese president, Xi Jingping, seems determined to crack down on the worst excesses.  At the 2014 Plenum of the Communist Party new currency restrictions were announced, making it much more difficult for Chinese citizens to exchange and export foreign currency in the kind of amounts needed for property purchase.  So, while the limit of only US$50,000 worth of Chinese RMB which can be bought in any one year has been in place since 2007 it seems that since the plenum there is much more scrutiny in place.  Anyone wanting to exceed this limit is now required to provide documentation to justify the exception and according to a survey carried out between June & September 2014, the US$50.000  limit is sufficient for the needs of 99% of Chinese buying foreign currency.  But what it clearly isn't sufficient for is buying an overseas property and while there are exemptions which might be allowed on appeal, such as overseas education and medical costs, foreign property purchase is not one of them.
Once someone has their money in dollars then they are allowed to export US$50,000 a day but the immediate problem is finding a way to get around the annual limit which means it would take ten years to get the foreign currency for the minimum amount  required for a visa property purchase in Spain.  So for those wanting to buy a property outside China and get a residency visa they either have to start planning now for a future purchase but with the risk that price rises will mean they are always behind the curve or use a network of trusted contacts, each making transfers which accumulate to the amount required.   Since the scheme started in 2013, approximately 4,500 Chinese citizens have cured residency visas in Spain, an average of roughly 750 per year.
© 2022 The Property Finders, International Property Search & Acquisition Services. All intellectual property in the design, images and text of this website are and will remain the property of The Property Finders. Any infringement of our rights will be pursued vigorously.
GDPR 2018 - We guarantee the personal data entered in the contact form will only be used for the purpose of replying to your enquiry and will not be shared with any other company, service or provider