Costa del Sol's first Bilingual College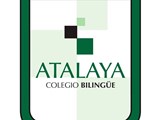 "Plenty of International schools but the demand was growing for a fully bilingual education, not just from foreigners but also from Spaniards."
Overseas buyers have been investing in Spain since the 1960s.  However, back then  just about all of them were buying a retirement holiday home.  Few made a permanent move and even fewer had school-age children in tow.  But as the years went by, more made Spain their full-time home, including younger families with children.  In response to this trend International schools opened, not only in cities such as Madrid and Seville, but also on the coasts where most overseas buyers wanted to settle.  For example, at the last count there were fifteen International schools following the British curriculum just on the Costa del Sol.  And as these schools' reputations grew many foreign buyers would choose the school first and then look for property close by.
As property finders, advising buyers about the right location is one of the most important things we do.  And one of the first questions I ask new clients relocating full-time is about schools.  If schooling is a factor the usual choice is between a Spanish school or an International one.   For example, on the Costa del Sol, as well as  British International schools, there are also German, French and Swedish colleges. 
These follow the curriculum of the home country, with some also offering the International Baccalaureate option.  Spanish is taught as a second language.  Of course, the home curriculum may be important if there is the possibility of transferring back to the home country before graduation.  The downside is that full fluency in Spanish is not always achieved. I have met a few myself whose Spanish is adequate but no more than that.  As a result, some parents choose the Spanish system, to guarantee fluency.
So, plenty of International and Spanish schools on the Costa del Sol but what it lacked was a bilingual college.  However, it was obvious that there was growing demand from parents for a fully bilingual education.  And not just from overseas families but also from Spaniards, eager to give their children a flying start. As a result, the first bilingual school opened in September 2014, serving the Marbella, San Pedro, Estepona and Benahavis areas.
It operates  on a brand new 16,000 square metre campus with 6,000 square metres of sports facilities.   In addition, golf, sailing and equestrianism tuition is available among the after school activities.  Using an inverted pyramid system, the younger the child the more exposure to English they have, with native English teachers for up to 80% of the day, although the Spanish curriculum will be followed.  As the child passes through the school the amount of teaching time in English reduces as it increases in Spanish.
The International community on the Costa del Sol continues to grow and interest in Colegio Atalaya comes from a wide variety of nationalities including Spanish.  And with Spain's golden visa residency programme now operating this college is just one more good reason for property buyers from outside the E.U. to consider this part of Spain for their purchase.
© 2022 The Property Finders, International Property Search & Acquisition Services. All intellectual property in the design, images and text of this website are and will remain the property of The Property Finders. Any infringement of our rights will be pursued vigorously.
GDPR 2018 - We guarantee the personal data entered in the contact form will only be used for the purpose of replying to your enquiry and will not be shared with any other company, service or provider