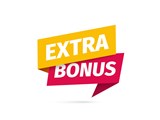 "Top quality properties in the best locations and correctly priced will always sell without offering agents a bonus."
When sellers start offering bonuses, on top of an already sky-high commission, I see red flags about market conditions. My sense is that sellers who expected prices to go on rising probably missed the right time to sell sometime during 2022 when the post-pandemic surge was at its peak. We know that transaction numbers in 2023 are running below those for 2022 although, as yet, we can't tell if it is softening across the board and is affecting both the domestic and overseas sectors equally. If two years of record-breaking numbers of international buyers in the Spanish property market are settling back to more normal levels it's possible that sellers of overpriced properties in not absolute prime locations are about to get a reality check. 
If a contemporary new-build property, with a panoramic sea-view, fully furnished and ready to move into can't find a buyer after months of marketing to thousands of agents via the multi-listing system it's very likely to be something to do with the location or the price. Perhaps both. If the product is exactly what's in demand but agents have to be tempted with a €20,000 bonus on top of a share of 6% commission something is not right.  
Had the property been in a prime beachside or golf position it would have been snapped up in a matter of days in the post-pandemic euphoria. It's exactly what the market wants in terms of the 'look'. But in reality, the property advertising the €20,000 bonus is not particularly well-located. No shops, bars or restaurants close by, everything is at least 20 minutes in the car just for a coffee. I know of lots of people who bought plots and built their dream house when that development first started a couple of decades ago but they got fed up with the driving.  When they sold, they sold at a loss.
Perhaps it's the asking price. Clearly the reduction of €500,000 from the original €4,950,000 price tag hasn't worked so now what? Reduce it again? Offer a bigger bonus? My idea would be to price it right in the first place to reflect its secondary location, lower the commission level to something more reasonable and forget the bonus. Then it might just sell.
However, even properties in the very best locations need to be priced right as the market moves forward and the upheaval of the pandemic becomes just memory. A couple of days ago I received notification of a reduction of nearly €1m on a property in one of my favourite urbanisations, down from €3.5m to €2,695,000. What were they thinking of with the original asking price? The seller and agents seem not to have taken account of the fact that today's buyers will want to change the terracotta floors, vaulted wooden ceilings, dated kitchen and bathrooms; in fact, the new owner will probably do a total renovation. They will then have a wonderful house in a brilliant position but I can see someone putting €1m into the house, on top of the purchase price. In my view, the original €3.5m asking price would be about right for a fully renovated house with the interiors already up to today's standards and taste, not for a house with interiors 20 years out of date. 
I've also been seeing emails from agents announcing a 5% commission for the agent introducing a buyer and as it's unlikely that the listing agent is working for nothing we are probably talking here about 7% or 8% in total.  And this is not for properties at the lower end of the price scale, this is for properties at €2m and above. With commissions at these levels and buyers' costs in the region of 10 - 15%, depending on the region, the market has to rise by around 20% for the buyer to get in to profit when they sell. 
In contrast, properties in the best locations and priced right are still selling within just a few weeks of going on the market. As we inspect and report on all the properties that match our clients' criteria in advance of their arrival we have our fingers crossed for several weeks, hoping that most will still be available when they come to view. In the current market, however, we expect to lose a few unless they are able to jump on a plane at short notice, which some do. The reality is that top quality properties in the best locations and correctly priced will always sell without offering agents a bonus.
For more property market information please take a look at our Markets Reports. These cover the overall market and the regions we cover.  Go to our Locations page for more detailed information.
© 2022 The Property Finders, International Property Search & Acquisition Services. All intellectual property in the design, images and text of this website are and will remain the property of The Property Finders. Any infringement of our rights will be pursued vigorously.
GDPR 2018 - We guarantee the personal data entered in the contact form will only be used for the purpose of replying to your enquiry and will not be shared with any other company, service or provider